You can watch the NCAA championship online, but content providers and government still won't let you watch what you want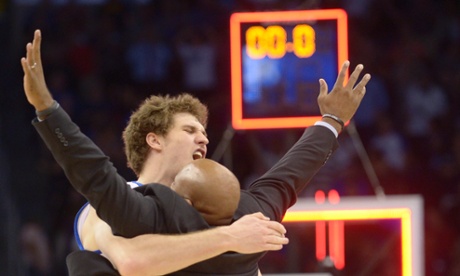 Slowly, the entertainment industry is adapting to a real world where customers come first. When it comes to video, however, some of the most important customers still tend to be powerful intermediaries, not the people who do the watching.
Incumbent companies still wield unreasonable power against new competition for our eyeballs. So we viewers still have to jump through – dare I say it during the month of March? – hoops to get what we want, when and where we want it, if we can get it at all.
Oh, sure, that's the ticket: blame the customers.
What amazes me is that I was saying things like this more than a decade ago, when I first started watching TV shows on my computer. Every fall I'd spend five or six weeks at the University of Hong Kong. I'd set my video recorder to capture episodes of my then-favorite show. Being less patient in those days, I'd also download them. The TV networks from which I was allegedly "stealing" – even though I'd paid for it via my cable or satellite provider – couldn't be bothered to let me buy it again, which I would have done for the shows I liked the most.
The common theme in all of these cases, of course, is money. Big-time entertainment is a huge generator of revenue for the people who control it. They want our eyeballs, but only as a way to collect our money – often indirectly, through the orifices called telecommunications companies. Someday, the cartels will be broken up, if we have common sense as a society. I doubt it'll be soon, though.