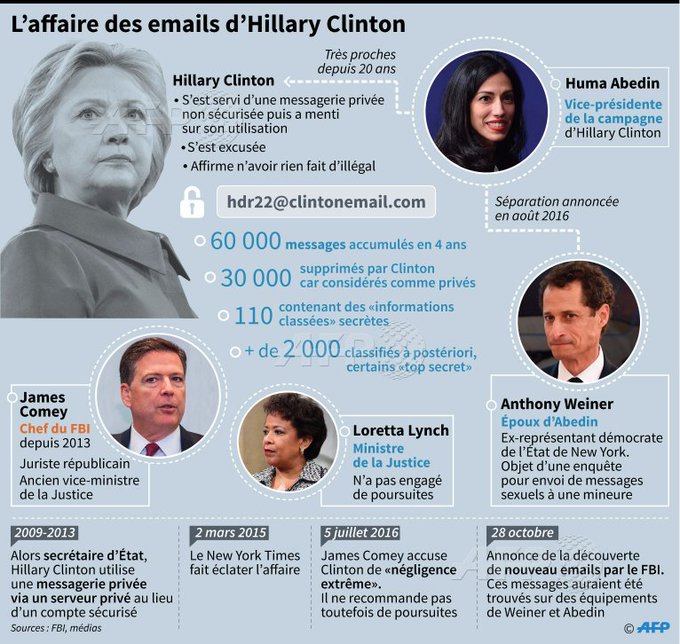 11.9.16
It started to feel that I needed to put more irony and more iron into this article. They sound similar, but these are two different words with completely different etymologies, which have nothing in common with each other:
"Irony": "early 16th century (also denoting Socratic irony): via Latin from Greek eirōneia 'simulated ignorance,' from eirōn 'dissembler.'"
"Iron": "Old English īren, īsen, īsern, of Germanic origin; related to Dutch ijzer and German Eisen, and probably ultimately from Celtic."
But whatever it is, I don't want to add a word to it, it will still be incomplete, and it is already dated. The only thing I can say is that our capacity for self-deception is immense.
'Now is the winter of our discontent
made glorious summer
by this son of York'
"Well, Kernel, they kilt us but they aint whupped us yit, air they?"
Tim Kain, quoting William Faulkner on 11.9.16 in his concession speech
Hello, TrumpLandia! Congratulations, Mr. TrumPutin!
Thank you, Barak, Valery, and Huma for helping to elect Trump. The Nation will be grateful to all of you forever!

When Huma Met Hillary - Breitbart

via breitbart.com/big-government …

@

BreitbartNews
FBI will not change decision regarding Hillary Clinton's emails:
"
Donald Trump blasted the FBI's director on Sunday night, telling a crowd of 8,000 people in Michigan that he rejects the bureau's latest move to exonerate Hillary Clinton.
FBI chief James Comey told leaders in Congress hours earlier that a review of 650,000 emails discovered on a laptop belonging to Anthony Weiner had reinforced his July 5 decision to let her off the hook.
'The investigations into her crimes will go on for a long, long time,' Trump said in the Detroit suburb of Sterling Heights.
'The rank-and-file special agents in the FBI won't let her get away with her terrible crimes – including the deletion of 33,000 emails after receiving a congressional subpoena.'
'Right now she's being protected by a rigged system!' he exclaimed.
'You can't review 650,000 new emails in eight days! You can't do it, folks!'"
_______________________________________________
Do we really need these elections?
Let Mr. Biden and Mr. Trump fight each other behind the gym, as they want to, the good old fashioned way. Instead of spending hundreds of millions, we can make them, by selling tickets to the World TV audience. Instead of this long, arduous, stressful process, we'll have it quick and easy. Instead of this "long national nightmare", a mixture of political theater, circus, hysteria and confusion, we'll get right down to "bidniz". But no way we'll just hand the victory to Trump, as he demands. Mr. Biden, deliver that guy Trump a nice left hook. Knock him out, once and forever, from the political life of America!
What is this nonsense
with closing and reopening the emails investigation, despite the objections from the DOJ? Did the non-stop attacks on the FBI Director, the threat of the rebellion from within the ranks, and the comments from the former agents, exercising their undue political power and influence, as were publicized consistently by the Trump's camp, play the role in this decision?
Is this recent emails controversy just another, in the series, of Russia-Trump set-ups? It looks like almost everyone feels, thinks, and knows this, except the FBI.
Some girl from NC ("Trumpland")
engaged Weiner on January 23, 2016, (note the timing, it is essential), into a sexting "hoax" (not that he is an innocent inexperienced schoolboy who just acquired his "irresistible exhibitionistic impulse"), and then, miraculously, tens of thousands (650,000 of them, to be exact) of classified (?) emails popped up on his and Abedin's computer.
It is well known and documented
that "a group of self-described conservatives" was hunting Weiner and his sexting for a long time. Were the Russians behind them, including late A. Breitbart?! Or was it the FBI "sting" operation? Or both, mixed together in unknown and mysterious proportions?! FBI, please release all your files on Anthony Weiner, that fit to be released, and let the public try to understand, what really happened, and who really is behind all of this, and if there was some political agenda, and possibly, some espionage activity, or both, involved in this case.
Jesus, save us from these horrible and hellish suspicions and thoughts! Although these suspicions are well worthy of deep exploration, given the FBI's afflictions, the past and the recent, the known and the unknown ("Titanic" should have known the iceberg when it did not see it), with the underground animals and other maladies.
It is very unlikely that it was done just for "naming and shaming" purposes. Apparently, the long range plans for this fast rising "political star" with the important connections were in the works from the beginning. The careful, meticulous advance planning and working on their targets are the well-known features of the Russian intelligence, especially the GRU, steeped in its interactions and experience with, and the appropriation of the German pedanticism. There are some parallels with another case, of the former US intelligence officer, which are also worthwhile of noticing. The blatant disinformation attempt, implying some "quid pro quo", which is also a well-known Russian habit, deserves the attention. The whole pattern of this affair: the mixture of sexual aspects, appealing to the lowly and primitive instincts and hunger of unsophisticated crowds, the use of illegally, surreptitiously obtained materials, careful advanced planning, etc., point to the footprints of Putin's style, which descend to, and are well illustrated by the Skuratov affair, that propelled Putin to power.
It looks that the most recent Weiner - Trump fight started on July 27 of this year when Weiner accused Trump of his connections and financial dependence (which is a common knowledge now) on Russian oligarchs, all of whom are just the highly placed mobsters and the serfs of the Putin's government: "The banks no longer loan (Donald Trump) money because he's a terrible risk. So he goes to these (Russian) oligarchs and borrows money." The "Politifact" "could not find any evidence" of this because the informal agreements and obligations are the common practice with Russians, their officials, oligarchs, and mobsters, which carries the most sinister implications for the Trump's candidacy. Is this the same reason for the "lack of evidence" in FBI investigations? "Law enforcement officials say that none of the investigations so far have found any conclusive or direct link between Mr. Trump and the Russian government." This "lack" is contradicted by some professional impressionistic, and not only, accounts:
Returning to our muttons:
"I know Anthony Weiner well", Trump responded ominously to Weiner's allegations, and then the rest unraveled. Such is the story with the Weiner's sexting and the emails, which is, of course just a tip of an iceberg. To find the rest of it, look in the right direction: deep underwater, not up to the sky; and not to the political sideways, our most beloved FBI.
Investigate Trump in the utmost depth, now and later, regardless of the elections. The public announcements regarding this investigation can be delayed until the less sensitive time, to avoid the accusations of interference, but its importance cannot be underestimated. Release his multivolume FBI file, along with this recent batch of the emails that are suitable for the release. As Mrs. Clinton said, "put it all on the table!" As you rightly did with the release of the previous batches. Let the American people judge and decide by themselves if the FBI is not capable or willing to do so. The "real bombshell" might turn out to be just an empty shell, except the noise, confusion and the smokescreen of the FBI politicization.
We know who won these elections, anyway: Putin did.
Mr. Comey, charge him for meddling in the US elections, it is about time. Bring up some heavy charges, find the proves (yours is the Bureau of Investigation, not the Bureau of "we don't know yet"), extract him from Russia by a drone, and slap him with these charges, hard. There are no emails left that he did not steal, no doubts left that he did not sow, no lies and poison left that he did not inject into the American political process.
There is another, and probably the most important aspect
of this story: "the third side", which completes and closes the "Bermuda triangle" of this autumn of our political discontent. It is very unlikely that Mrs. Clinton's election chances will be significantly affected or hurt by these recent email revelations, and it is most likely that she will be elected our next President. However, the new information, enhanced by the publicity around it, raises the questions about the security risks, associated with Ms. Abedin and her extraordinary ("the second daughter") closeness to Mrs. Clinton. With these (and probably other, that we might not know much about) security risks exposed, isn't it advisable for our future President to review this relationship? This process might hurt on a personal level, but the risks involved have to be addressed and resolved, the consideration should be given to the appropriate options. It would not be surprising if many people felt that Ms. Abedin should consider tendering her resignation from the position of the closest aide to Mrs. Clinton.
He endured and still endures
the wild storm of criticism in this "Bermuda triangle", without being able to articulate and to share his thinking and plan publicly. I think we all owe him an apology. "Decency often has to be its own reward".
"Comey has proved to be the quintessential bureaucrat, always focused on protecting his own back. That seems to be Comey's prime motivation and appears to be fueling his intense drive to appear completely "transparent.""
Wrong. This is the easiest and the most superficial assessment to make, although it probably is the most commonly held one. How do you know what his "prime motivation" is, are you able to read his mind?
I say that his
"
prime motivation" is the security of the country,
regardless of the criticism from either and any camp. I think that his "prime motivation" is to prevent Huma Abedin from becoming another Valerie Jarrett or worse. We do not need the Rasputins, of any gender, persuasion, way, shape, or form anywhere near the Oval Office. Disprove it if you can.
"Those who refuse to learn from history are condemned to repeat it.
Valerie Jarrett's hold over President Obama is as mysterious as it has proven dangerous. We do not need another Jarrett in the person of Huma Abedin..."
"If Hillary Clinton somehow wins on November 8, and absent any further legal troubles, Huma Abedin would presumably assume the same role as Valerie Jarrett does in the Obama administration. Valerie Jarrett undoubtedly had significant input into President Obama's Munich-like deal with Iran..."
"Just who is Huma Abedin?"
She does remain a mystery. "Abedin's public image is pure projection. "She wasn't that interesting a person," the source said. "She has been turned into a myth."
...documentary, this year's "Weiner," was most shocking for its depiction of Huma Abedin as a political animal, bloodless in her ambition...
As her marriage collapses in sordid public fashion, as her boss' lifelong, historic ambition is suddenly endangered by a mushroom cloud Abedin helped create, her very relationship with Hillary Clinton possibly, irrevocably over — her whole life, ­really, a conflagration — Huma continued to smile for the swarming press, hair and makeup perfect, her toddler son alongside her, still unknown to us all. And, perhaps, to herself."
The following are my personal, and not necessarily "professional" impressions,
based on the watching of this videotape.
She is cold, calculating, manipulative, does not always, maybe often, tell the truth, and does not even know what this truth, especially the emotional one, is: she does not understand her true feelings and the true feelings of others very well, she is not burdened with the excess of sometimes stressful insight. She is an actress, a performer, (and not a very good one at this either, emotional depth is a prerequisite of good acting), presenting her public image, which is her first and the most important for her concern. Her true self, which is not very deep or complex, is hidden from herself and others. Not very intelligent but studious and persistent. I doubt that she is really able to love others, with the very few, maybe just two exceptions: her mother and Mrs. Clinton. I think that she is fiercely competitive with men (which might have been her reaction to her parents expecting and preferring a male child, as it often is in the Muslim families), to the point of being "castrating": coldly, condescendingly emasculating. This was evident from her interactions, or rather just the body language, directed towards her husband: the repetitive shrug of the shoulders, the aside glance: "it is not really my fault, it is his". Sadness - maybe, but no true regret and no feelings of guilt about the end of the relationship, which was readily put on display, as if it were a part of her professional political duties, no true and deep emotions, no affective tensions or waves, expressed or restrained, just the ripples on the surface of water. He looked sincerely guilty and regretful and appeared to be in pain. She was not, just a flare of passing, as if inevitable, predestined, pre-known to her, disappointment. Her "emasculating", "putting down" behavior towards him probably was a factor in his (pathological otherwise) impulse to put his manhood and masculinity on display, as if in protest, as if in defense against her subtle but deadly psychosexual aggression and to reaffirm his value, not as a human being as much, but as the possessor of penis, his only and useless now emotional and psychosexual weapon, of which its external, seductive, helpless, protesting, defiant, almost desperate display was its only use left for him. In other words, she was the very likely facilitator, the provoker, and the enabler of his exhibitionistic impulses and behavior, clearly destructive, but irresistible to him as the ways and means of his emotional self-affirmation and survival.
I do not think that their relationship, including the sexual aspects of it, was a very happy one from the beginning. Her sexual, and maybe related to it emotional coldness, might have been, among the other factors, the result of the female circumcision, which was possibly performed on her in this strictly religious Sharia family. It is very unlikely that he would engage in his exhibitionistic behavior as a psychological defense if their relationship was healthy in all its aspects. The need to substitute the "existential", real life essences with the "appropriate" political appearances probably is a universal and sometimes a tragic feature of many political marriages, especially the arranged ones, as it looks, to a certain degree, in this case.
What probably is the most important and the "psycho-political" aspect, love for her is connected inextricably with power and approval, and first of all with the external vestiges of power: fame, status, money, etc. She works hard to win this "power as love substitute" and values its rewards.
With all this, these impressions are just the subjective psychological impressions (not necessarily "professional" or even well enough informed, any person may have and share his or her impressions, if they so wish) and they should not be ascribed the deadening "scientific" certainty which they cannot have by their very nature. The accompanying issue of personal privacy is practically non-existent and not applicable in politics, it is a see through for all glass house, and for the good reasons of public benefits and rights to be adequately informed. Not that the politicians do not fight against and do not try to protect themselves fiercely from these rights, with all the means at their disposal, not the inconsiderable ones; but largely unsuccessfully, at least in the Western world.
"Highest glass ceiling remains intact after Clinton's stunning loss"
"We have still not chattered that highest and hardest glass ceiling", said Hillary Clinton in her concession speech on 11.9.16. The political scientists and operatives still have not shattered it either with their deep and incisive analysis of the inextricable connections between the politicians' personalities, their private lives, and their politics, beyond their false opinion polls, their own false opinions, and their own false prophesizing; although the glass houses of politicians privacy are relentlessly bombarded every day by the sensations hungry media, with the purposes no other than to entertain and to amuse the public and to earn their chattering keep. The opinion polls with 2-3% of difference in favorability ratings, and with 2-3% margin error are meaningless, but they are meaningless most and first of all because their samples are not representative of voters: the groups that are willing to be polled are not the same as the groups that are going to vote but are not willing to be polled. Besides this, these polled opinions are as fickle and changeable as a summer breeze.
The questions are: are there political and security risks in this Clinton - Abedin relationship, and what are they? The risks are clearly present, they have already materialized, to a degree; regardless, if they were induced by the outside players, which is very likely, or not. But the risks are just the risks, their future impacts are unknown and might be related to a variety of factors. Any reasonable and/or "informed" predictions and prognostications are always risky by themselves, if possible at all. It would be much better if this particular set of risks was not in a picture, but it can and will be dealt with like any other set of risks if the need arises. The issue is the extent of the potential future damages, which became quite evident even at this stage. This "assessment" is vague, circuitous and unsatisfactory, but that's how it is.
The Clinton - Abedin relationship appears to be a mirror image of Obama - Jarrett relationship: Barak is Valery's "baby", she possibly is his mother's emotional substitute, and Huma is Hillary's "baby", her "second daughter", whom she was induced to love, to help and to protect. The sexual aspects, despite the extreme closeness, are likely to be absent in both, there is no need for it, the emotional bonds are overwhelming and all-absorbing. The mirror-image parallels and the almost seamless continuity in these two relationships are so striking, as to induce thinking about some possible if mysterious, visible or "invisible hand" design, although it is more likely that it is just the "lucky" happenstance. Although it is hard to get rid of the nagging silent question: did our Big Sister Valery, apparently the most consummate myth-breaker and myth-maker, get so fascinated with the new material for her Pygmalionistic endeavors, that she decided to perpetuate her pattern and design in accordance with the old celestial example? Does she plan to copyright or patent it? It might not be that surprising.
It also might not be surprising
that "Barack Obama's chief adviser, Valerie Jarrett, has urged the president to fire FBI Director James Comey, according to a source close to Jarrett...
It's no secret that Obama harbors contempt for the FBI director. As quoted in "Guilty as Sin," Obama fumes to Jarrett that appointing Comey was his "worst mistake as president."
In what looked like a concerted effort to call for Comey's head, Nancy Pelosi, the minority leader in the House of Representatives, suggested that Comey might be removed from his post, saying in an interview with CNN, "Maybe he's not in the right job."
It looks and feels that Mr. Comey
knew this
(the alleged
connections of Abedin with "Moslem Brotherhood"
and possibly about the other connections) and probably about many other aspects and circumstances of this episode, that we do not know about, and this might have been his thinking, considerations, and plans, which he in no way will share with the public. He probably looks already beyond the elections and intends not to repeat the Bureau's previous mistakes and omissions. Unless these are my fantasies and wishful thinking, with the reality being much simpler, if there is such a thing as a "simple reality" in the enormously complex American politics. Unless, and it remains a question, (I do not know him and about him sufficiently in the tiniest degree) he lacks J.E. Hoover's depth, cunning, and above all the dedication and the all-consuming loyalty to the country and his duties, and was chosen exactly for these qualities, namely the easy manageability, by his superiors. He might have employed the Obama's ultimate and omnipotent weapon, the skillful masking, too - (and this is the third explanation), to outdo his nominal boss. I hope that the first, the main explanation and "insight" are the correct ones.
Machiavellianism has its inherent limitations as the explanatory and the interpretative paradigm.
If
"we don't operate"
on the "innuendos", the "innuendos" will operate on us. If we allow them.
Congratulations, Mr. Comey! You are the Very Special Agent In Charge, and the one smart little devil, that the FBI Director should be, but, of course, with the most loving, caring and fair angel deep at heart. The Nation should appreciate it. The situation is so "deliciously" complex and complicated that I am not sure myself, what is more in this statement: seriousness or irony.
Jim, (if I may address you by your first name), if anything, you are too good, and you should be more of a devil, I think; probably much more. And this, I know, I feel absolutely seriously about.
To stay somewhat ironical, however: the need for the utmost professionalism, in addition to the political impartiality, is greater than ever these days. There is a lot that is expected of the FBI, and they have to meet these expectations and to deliver to the country, no less efficiently than the postal service.
Let them resign! After this scandal that they have caused. Resign now! It is much better than to split and to destroy the organization (probably for nothing else but their own selfish career goals). The FBI will only be strengthened, cleansed and purified after these resignations.
The FBI has nothing to do with ideology and politics, it has all to do with the honest service. If you have your irreconcilable "ideological or political" differences, then resign and go promote your ideology anywhere you want. The FBI is the paramilitary type of organization, and this "mutiny" is in fact, the insubordination and it is tantamount to blackmail. The question is, was this "mutiny" organized deliberately and on purpose? Who are its leaders? The former retired agents? Mr. Horowitz, the IG for the FBI, please look into this. This issue has to be investigated and resolved. It is too serious to leave it without the attention and without the follow-up. It looks like the FBI is due for a generational rotation.
The "Leakers Should Shut Up", said Podesta. Or to be fired and to be prosecuted. Before taking care of others, the FBI should take care of its own. This behavior raises very poignant questions about the state of morale, discipline, and supervision in the FBI. If the agents allow themselves this type of behavior, how do they handle the other issues and investigations? Is it not one of the very important reasons for the dire state of the domestic security in the country? It looks that the FBI became a runaway train, where the discipline and moral values are not reinforced, and where the agents feel that they can do whatever the heck they want. It also looks that they exploit and misuse Comey's goodness and trust. If Mr. Comey is more of a loving and permissive father rather than a strict disciplinarian, he should hire the one as his deputy (ex-Commissioner Bratton comes to mind as one of the possible candidates, for example), who would not have any problems kicking his agents' nice cute little asses when they deserve it, and even when they do not. This will fix things very fast. The FBI agents should serve the country, not their selfish interests and their psychopathic needs, as they often do.
It is not James Comey who is the problem.
He is just doing his job. He had to do what he did, in the very unfortunate, extremely difficult circumstances which were not under his control, and with the very limited range of choices. Do not displace and substitute the issues. Do not kill the messenger. Do not bite and kick the hands that guard you, in your childish anger. I do not believe at all, not in the slightest degree, that his letter to Congress was the intention to affect the outcome of the elections. I also do not believe that he was just trying to protect his back. His motivation has to be understood correctly. The President expressed confidence in him, as could be assumed from his press-secretary words, although later he did backtrack somewhat, in this interview. "I do think that there is a norm that when there are investigations we don't operate on innuendo, and we don't operate on incomplete information, and we don't operate on leaks," he said. The "innuendos" operate on us if we allow them. Later, the President expressed his confidence in Mr. Comey directly, and in less equivocal terms: "Obama calls Comey a 'good man,' says he does not believe he is trying to tip the election"

There is no evidence of impropriety, the application of the Hatch Act might not be as clear-cut as it sounds. These are very difficult times for all involved, and for the FBI and its Director especially. They do need public support. Comey did the right thing. His letter to Congress should not be read as the act of betrayal or backstabbing, it is simply a notice, as promised, of the newly discovered circumstances and the renewal of investigative activities, which, in and by itself does not mean much yet. All this has to be put in a proper and correct perspective, without the unneeded hysteria, and it has to be explained to the public and to the voters, in clear, simple and accessible terms. Those who are capable and willing, will understand this, those who are not, will hold tenaciously to their biases anyway.
The most important and salient question, which is lost in the emotional waves and the details of this discussion, is: how the 650,000 emails got into the Abedin-Weiner's computer? This is what, I think, the FBI should concentrate and work on. Before we prosecute, which should not be a goal in and by itself, we, first of all, should attempt to understand what really happened.
Michael Novakhov

10.28.16 - 11.9.16