Moscow sees warmer relations with Beijing as one fix for colder relations with the West, but the Russian-Chinese partnership seems to be mainly treading water.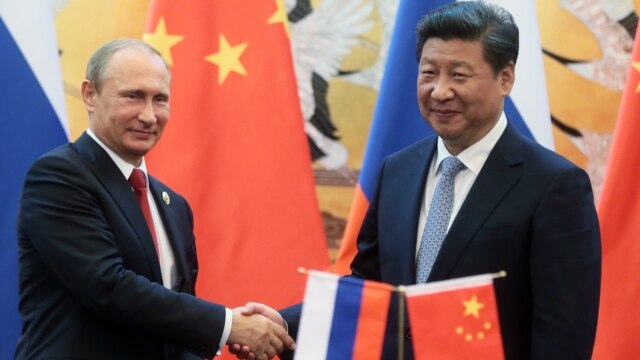 But many observers say that Russia 's attempted pivot to the east has limited prospects of going much beyond where it is now because ultimately it is not in China's interest to do what Moscow wants in return, a reciprocal pivot toward Russia. The reason is Beijing's main economic interests lie in its trade partnerships with the West.
"Chinese financial institutions have a lot more at stake in their relationship with the United States, and with the West more broadly, that they have proven understandably reluctant to jeopardize for the sake of the Russian market," Stern notes.
Total trade between the United States and China totaled about $600 billion in 2015, according to the U.S.
Census Bureau
. That is roughly 10 times the value Chinese officials
give for trade
between Russia and China the same year: $60 billion.