Yadlin: Israel's military is at its most balanced - Israel News
Contrary to opinions from some other quarters, Israel's military balance is the best it has ever been, said Maj.-Gen. (res.) Amos Yadlin, director of the National Institute for National Security Studies, when he presented the institute's strategic assessment for 2016-2017 to President Reuven Rivlin on Monday.
Despite the civil war in Syria, the general instability of the region and the consolidation of terrorist organizations on Israel's northern and southern borders, Israel's military capabilities make the Israel Defense Forces the strongest, most modern and most technologically advanced military power in the Middle East, said Yadlin.
Even though Israel had a tough time with America over the past eight years, it nonetheless received strong military support, he said. While looking forward to fresh opportunities ahead with the new United States administration, he warned that it was possible that President-elect Donald Trump might decide to continue with the Obama policies vis-à-vis the Middle East.
For that matter, America could well reach another agreement with Iran, he observed.
Commenting on the erosion of trust between Israel and the US, Yadlin urged that every effort be made to repair relations between the two countries.
He also spoke of Israel's opportunities to forge new relationships in the region, primarily with the Saudis who see Iranian hegemony as a threat to their security.
Although the nuclear agreement with Iran brought about positive short-term results, and created a better situation than was the case before the agreement was reached, it poses a very serious long range threat, Yadlin said.
Terrorism, despite its atrocities, does not in Yadlin's perception, present an existential threat to Israel.
It bothered him that Israel has not done enough in his opinion, to help resolve the Syrian crisis, which he declared is a long way from being over. The longer it continues the stronger Iran and Hezbollah will become, he forecast.
Looking at the wider aspects of the Syrian conflagration, Yadlin said that Israel must do more for its Syrian neighbors, and said that it was "a moral and democratic injustice," if it doesn't.
As for the unresolved conflict with the Palestinians, Yadlin proposed that Israel becomes more pro-active in the effort to reach a two-state solution, and if possible initiate and implement interim agreements along the way.
The actual survey that led to the assessment covers a much wider range of topics than Yadlin and his colleagues were able to discuss with the president, and is available in print in Hebrew and English.
Rivlin commended INSS for its comprehensive coverage of issues so vital to Israel's interests, and for making its publications available to the public so that they can become more knowledgeable about facts on the ground.
Relevant to your professional network? Please share on Linkedin
inShare
Think others should know about this? Please share
| |
(JERUSALEM) — Israeli Prime Minister Benjamin Netanyahu was grilled by police investigators for over three hours at his official residence Monday night, opening what could be a politically damaging criminal investigation into suspicions that he improperly accepted gifts from wealthy supporters.
Netanyahu has repeatedly denied wrongdoing, but the involvement of the national fraud squad indicated questions raised about him are considered serious enough to merit an investigation. Police said Netanyahu was questioned "under caution," a term signaling that anything he said could be used as evidence against him.
Israel's Justice Ministry later issued a statement saying Netanyahu was questioned "on suspicion of receiving benefits from business people."
The ministry said investigators also had looked into suspicions of campaign finance irregularities and double billing for travel expenses, but determined there was not enough evidence to merit criminal charges.
Netanyahu has denied what he calls "baseless" reports about the investigation.
"We've been paying attention to reports in the media, we are hearing the celebratory mood and the atmosphere in the television studios and the corridors of the opposition, and I would like to tell them, stop with the celebrations, don't rush," he told a meeting of lawmakers from his Likud Party earlier Monday. "There won't be anything because there is nothing."
Israel's Channel 2 TV has said that Netanyahu accepted "favors" from businessmen in Israel and abroad and that he is the central suspect in a second investigation that also involves family members.
The newspaper Haaretz said billionaire Ronald Lauder, a longtime friend of Netanyahu's, was linked to the affair. Channel 10 TV has reported that Netanyahu's oldest son, Yair, accepted free trips and other gifts from Australian billionaire James Packer.
In late September, Lauder was summoned by police for questioning "related to a certain investigation conducted by them and in which Mr. Lauder is not its subject matter," said Helena Beilin, Lauder's Israeli attorney. "After a short meeting, he was told that his presence is no longer required and that there shall be no further need for additional meetings."
Netanyahu, who took office in 2009, has long had an image as a cigar-smoking, cognac-drinking socialite, while his wife, Sara, has been accused of abusive behavior toward staff. Opponents have portrayed both as being out of touch with the struggles of average Israelis.
Over the years, reports have been released about the high cost of the Netanyahus' housekeeping expenses.
In one case, he was chided for spending $127,000 in public funds for a special sleeping cabin on a flight to London. Even their costly purchases of scented candles and pistachio-flavored ice cream have been derided.
But he has never been charged with a crime. However, a mounting investigation could put pressure on him to step down, as his predecessor, Ehud Olmert, did in 2008 just months before he was formally indicted on corruption related charges. Olmert is now serving a prison sentence after being convicted of accepting bribes.
A campaign is underway by Erel Margalit, an opposition lawmaker of the Zionist Union party, seeking for Netanyahu to be formally investigated over suspicions of prominent donors improperly transferring money for the prime minister's personal use as well as reports that Netanyahu's personal attorney represented a German firm involved in a $1.5 billion sale of submarines to Israel.
The Netanyahus have denied any wrongdoing, and say they are the target of a witch hunt by the Israeli media.
Read the whole story
· · · ·
Turkish police have released photographs of the suspected attacker that
opened fire
at Istanbul's Reina nightclub early on New Year's Day, killing 39 people and wounding close to 70 others.
The publication of the images come as Turkey's Deputy Prime Minister Numan Kurtulmus confirmed that eight people had been arrested by special forces in connection with the attack, which was
claimed
by the Islamic State (ISIS) on Monday.
A further four people were arrested in separate operations, the BBC
reports
. According to the BBC, none of the detained are thought to be the gunman.
"Information about the fingerprints and basic appearance of the terrorist have been found," Kurtulmus told reporters. "The next step will be to try to identify him as quickly as we can."
"We hope we will not only find the terrorist but also his connections and those people who gave him support inside and outside the club," he added.
Read More:
Istanbul Nightclub Shooting Heralds a New Year of Bloodshed in Turkey
Police gave no information on when or where the new images were taken. In addition, video footage has
surfaced
purporting to show the attacker pointing his gun as he approaches the club.
Turkish media also showed video purported to be of the suspect. It features a man in an undisclosed location handing over documents to an official. It is not clear when the video was recorded, and according to the BBC it could not be independently verified.
Police sources quoted by Turkish media said that the attacker may have been from Uzbekistan or Kyrgyzstan.
A statement from ISIS described him as "a heroic soldier" who carried out attacks against Turkey, which the terrorist group described as "the servant of the cross."
[
BBC
]
Read the whole story
· · · ·
Полиция допросила премьер-министра Израиля Биньямина Нетаньяху, которого подозревают в получении подарков и «других выгод» от бизнесменов.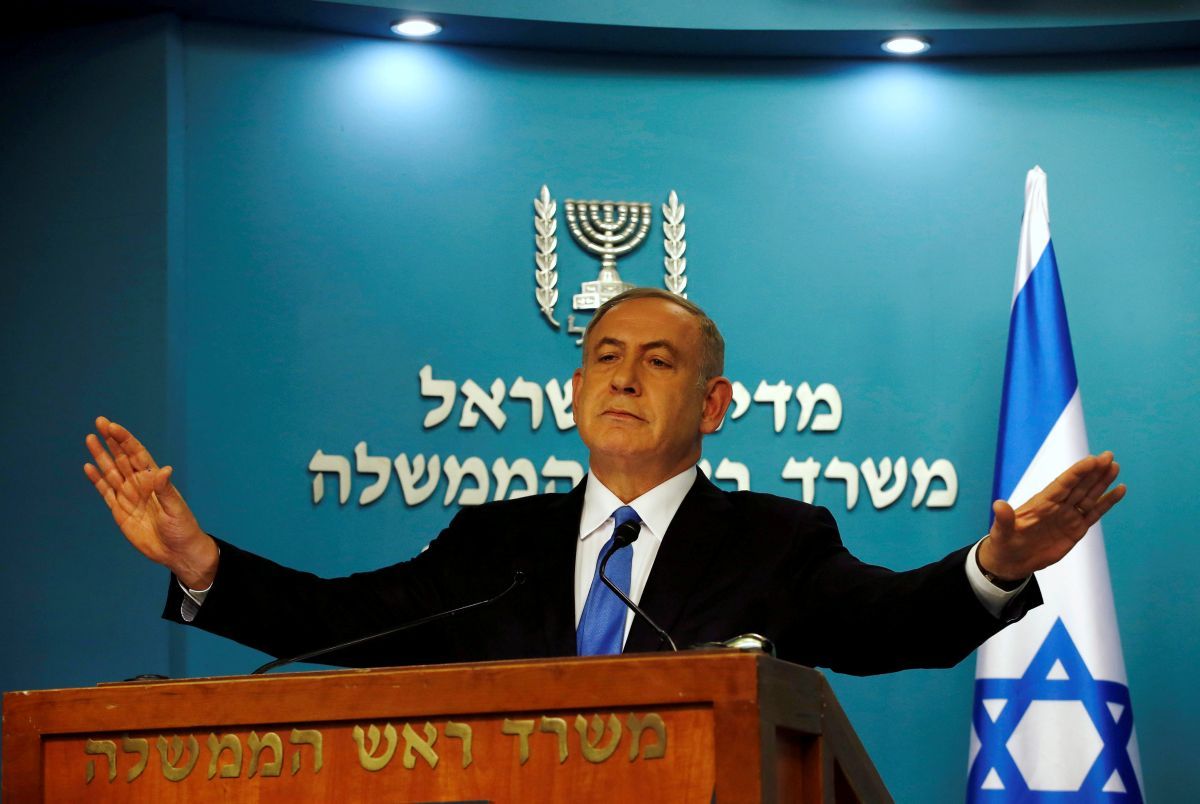 "Unpresidented" Question to Mr. Trump:
Dear Donald: Did Putin make some of your cabinet selections and send them to you by courier? It looks very much like his style and his hand.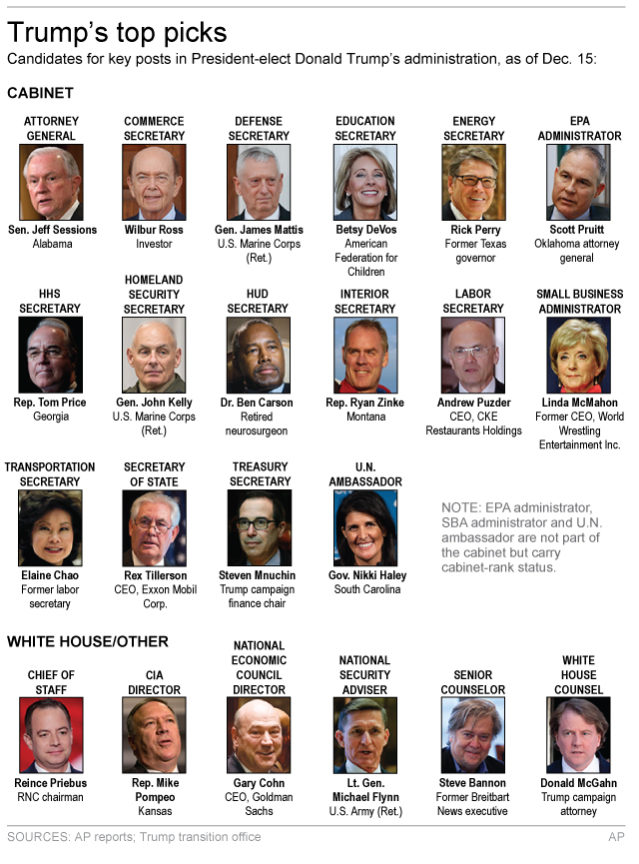 The U.S. and Global Security Review
Read the whole story
· · ·
Next Page of Stories
Loading...
Page 2
Next Page of Stories
Loading...
Page 3
Next Page of Stories
Loading...
Page 4
Avichai Mandelblit says there is 'sufficient evidence' to justify criminal probe over suspicion the PM received 'improper benefits from businessmen'
Mike Nova's Shared NewsLinks and Tweets In Brief - Page